Hydronic panel radiator heating is the most efficient and pleasant form of central heating. But what IS hydronic heating and how does it work?
Hydronic panel radiator heating operates by re-circulating hot water through a sealed pipe system to radiators placed throughout the home. The hot water is heated with an integrated Ambient Heat Pump system or a super efficient gas fired boiler. It's as simple as that. No other heating system can deliver the quiet, hygienic warmth of hydronics.
Conventionally a hydronic radiator heating system required a separate boiler, to the one which provides hot water for drinking & general use. Now with ambient heat pump systems both can be supplied from the one source.
Each hydronic panel radiator heater can be individually controlled. Proving the ultimate comfort in each room. Living areas can be warmer than bedrooms or rooms tailored to suit their occupant.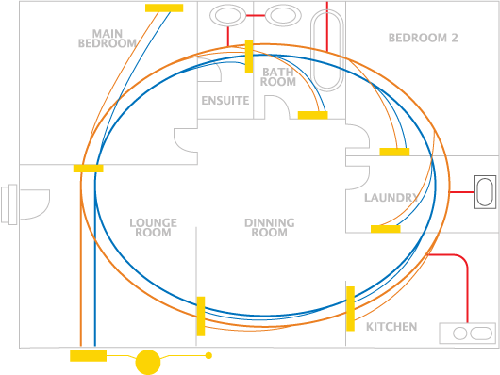 Hydronic heating provides warmth in the same way nature does, by natural convection and radiation. It does not dry out the air by burning or causing unpleasant draughts, hot spots or noise. It is a totally dust free, allergen free form of heating making it ideal for medical conditions such as asthma.
How much does hydronic heating cost?
Our policy is to supply the cheapest possible prices to you. We sell direct to the trade and to end users – keeping your hydronic heating cost competitive. Unlike retailers we are trade professionals, in addition to competitive pricing our mission is to provide product advice and service. We stock and ship direct to you.
So what is hydronic heating? It's the BEST choice for all your home and commercial heating needs. For further information about the cost of hydronic heating for your home please contact Mark directly for a quote.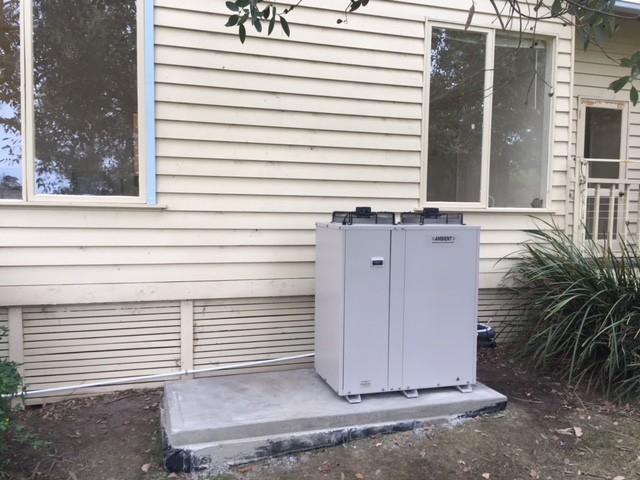 Above: Ambient heat pump for hydronic panel radiators – no buffer tank required!