Stiebel Eltron Air Source Heat Pumps
Solar Hydronics now installs two of Stiebel Eltron's hydronic heating (air sourced) heat pumps.
The WPS 17 ACS and WPL 25 AC are domestic (home use) units known for being quiet, being designed and engineered for reduced decibel output. The WPL 25 AC  is especially tailored for increased efficiency and a higher heating output, up to 14 kilowatts.
Read more about our Stiebel Eltron heat pumps below.
---
WPL 17 ACS
The WPL ACS classic sets benchmarks in the entry level segment for newly built houses. Thanks to its low operating noise, it can even be used where space is a premium. Advanced inverter technology ensures high efficiency and greater cost savings.
The WPL classic installer packages offer a complete system solution including the hydraulic module HMS Trend and a buffer cylinder. All the necessary parts of the system technology are already integrated. This enables space to be saved as well as a fast and neat installation.
Heat pump installed outdoors for heating
Minimum operating noise that can be further reduced with the silent mode function
High efficiency thanks to advanced inverter technology
Small footprint
Ideally suited to high-performing houses with a small heating load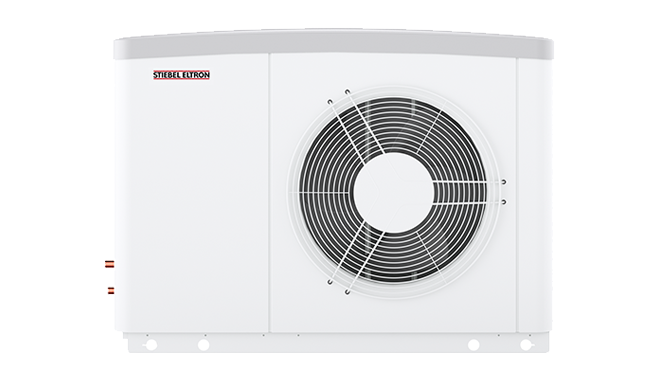 ---
WPL 25 AC
The WPL 25 AC  air source hydronic heat pumps offer an affordable entry into the energy transition for your home. Specifically engineered for outdoor installation, Stiebel Eltron focused on keeping the operating sound of these heat pumps to a minimum and offer the quietest system in the market.
The classic heating system for your quality home, the WPL 25 AC(S) is powered by energy efficient inverter technology which offers an exceptional COP of 5 and a heating output of 14 kW (A7/W35). This makes it the perfect fit for the standard Australian family home.
Outdoor installation to harvest energy from the air and turn it into comfortable heat for your home
Ideally suited for under floor heating in new builds – heating output matches the standard Australian home
Suitable for use with radiators – up to 65°C flow temperatures
Increased efficiency through enhanced saturated vapour injection
Energy efficient inverter technology for high flow temperatures even on cold winter days
Very quiet operation for use in dense neighbourhoods
ISG unit allows for comprehensive after sales support
Smart Grid ready for connection to solar PV and energy management systems
Natural defrost function ensures efficient operation in cold areas